Invest in a home alarm system from Came Security Alarms and you and your family will never be alone in an emergency.
Our clients are pleased to learn that home security systems are more affordable than ever. We offer flexible monitored systems that are able to provide protection for intrusion, fire, and access control. Integration of these security features means you have a single system to learn, program, and monitor. This translates to outstanding security with a streamlined operation.
Because your home alarm system is custom-designed, we configure security and fire protection to match your needs. We can provide the optimum level of safety and convenience at a price that matches your budget.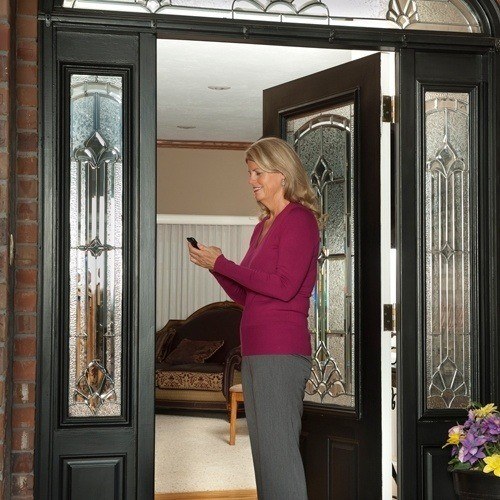 We offer home security packages that include:
Security Protection - windows, doors, motion detectors
Digital Text & Touch Screen Keypads
Fire Protection - smoke and heat detectors
Leak monitoring and flood protection
Intercoms and Door Entry Systems
Wireless Security Systems Protection
Alarm Monitoring
Video Security Systems
From the beginning of the process to the completion of your system, you will be treated with courtesy and professionalism. We take what we do seriously, and aim to please with every home security system we install.
For a free quote, please call: (805) 772-0607
View Products »
Watch Videos »
Testimonials
"My experience with Came Security has been superior. The promptness with which requests have been handled these past 10 years has been extremely appreciated. As with any electronic system, there are times that require extra service. Again, response was handled promptly, as well as with creativity."
- Herb H.
"Came Security was great from my first call to them! I had had a major problem with a large national alarm company, and I called Came Security after my homeowners insurance company recommended them. My experience was superb from start to finish. Came showed me actual models of the devices that would be used in my home, helping me choose the least intrusive but best options. Came also priced out several different options for me so that I could decide exactly what I wanted. On installation day, two great guys arrived ON TIME, spread out a moving quilt to work from, and wore booties while working in my house. They were polite, super efficient, and cleaned up afterwards. I couldn't be more pleased. And I feel good about using a local company that is experienced and dependable. Highly recommended!"
- Lynn I.
"I highly recommend CAME Security Alarms for professional installation of an alarm in a home or business. Recently, I had alarms installed at both of my homes in Cambria. It was refreshing to see how well installers worked together, cleaned-up any debris, and thoroughly tested out the equipment. Plus, they gave us on the spot instructions to operate the alarm. Choosing CAME resulted in expertly installed alarm equipment. CAME is my number one choice to recommend to anyone looking for an alarm system."
- Steve S.