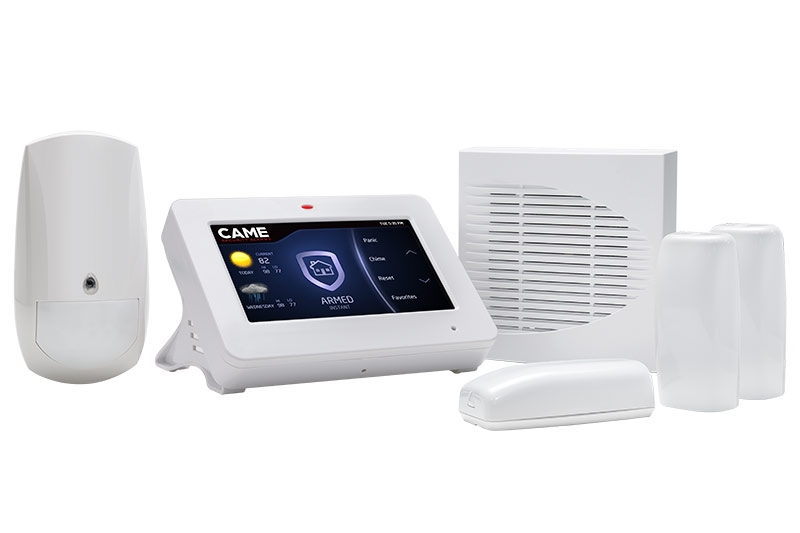 Security is a concern for all of us. You may, however, want more control and involvement in setting up security in your home or business.Or you just may need a clear concept on how to begin...
We have a solution for you. We can provide a "KIT" to get you started with either a "Do It Yourself" or "Do It Together" installation. The basic "KIT" provides a control panel integrated with a TOUCHSCREEN keypad. This control panel provides for both cellular and WiFi communications and has a built in wireless receiver for the security devices you will be incorporating.
This package can be expanded to provide more opening protection (windows/doors), more PIRs (Passive Infra-Red Detectors), sirens or fire protection.
We can get you organized with installation information if you want to tackle this yourself --- or we can schedule a technician visit to get your devices mounted correctly.
*All packages do require entering into our standard Monitoring Agreement. Rates depend on services you opt for.
GIVE US A CALL TODAY FOR CURRENT PRICING FOR EITHER DIY OR DIT.