Spring Clean Your Alarm System
March 10, 2017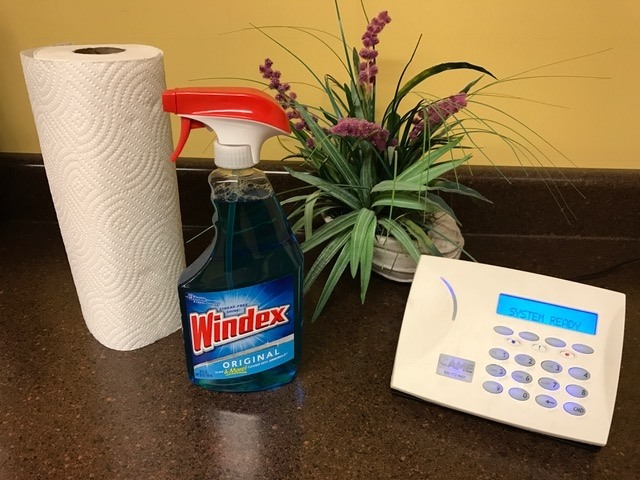 SPRING CLEANING IS COMING!! Many of you will be washing windows, mopping floors, cleaning your fridge, but what about your security system? Came Security Alarms recommends that you test your system frequently to ensure it's working properly and you are protected. Include these easy steps in your spring cleaning routine!
TEST YOUR ALARM SYSTEM COMMUNICATION:
Call us at 805-772-0607. You will need to identify yourself, your address, and give us your PASSWORD.
Have us put your system on a "NO ACTION" (or TEST) for 1 hour.
After you hang up --- ARM your system. Once it is ARMED, open a door or window. Your system should go into ALARM and your siren should sound.
Silence your system, and DISARM it as prompted.
Call us back at the same number. You will need to identify yourself again, and ask what signals we received.
You would then have us remove the "NO ACTION" and your system would be put back on line.
WE SHOULD HAVE RECEIVED THE ALARM AND CANCEL, AND SHOULD BE ABLE TO IDENTIFY WHICH DOOR / WINDOW YOU OPENED. IF THIS DOES NOT HAPPEN, PLEASE LET US KNOW SO WE CAN DETERMINE IF YOU NEED SERVICE.
TEST EACH WINDOW AND DOOR FOR PROPER BEHAVIOR:
If you don't usually have it on --- TURN on the ZONE MONITOR. You will need to go into the MENU to turn it on --- or if you have "short cut keys" you can simply press the "5" key to activate this. (Turning this on can be different for different types of alarm systems --- so don't hesitate to call us to be sure of how to turn it on for YOUR system.)
Now, go around to each window and door, and open and close. Each time you open a window or door – the keypad should CHIME and it should display the text associated with the door/window. You may need someone to stand at the keypad to help you check this. Make sure all doors and windows that are included in your protection check in with this CHIME tone.
If you don't usually have the ZONE MONITOR on, go back into the MENU to turn it off – or simply press the "5" key to toggle it off. (At any time – you can call us to help you through this process if necessary.)
-Colette Came
« Back to Articles